Plose-Brixen's local mountain
Plose, the local mountain above Brixen can be accessible in winter and summer. In winter, the ski area holds up to 60 km of slopes and in summer the mountain is an ideal territory for family hikes.
Winter on Plose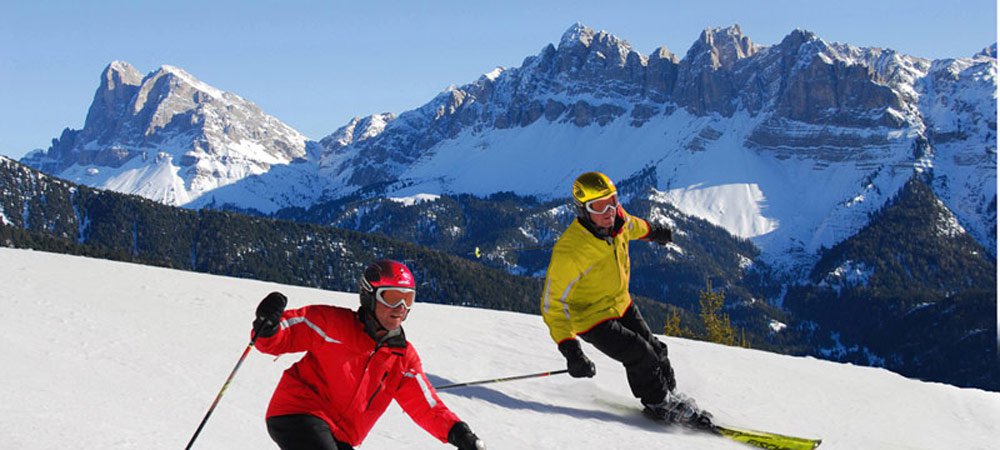 In winter those who are passionate about sking, snowboarding, free-sytling,hiking, snowshoeing, ski mountaineering or taking a sleigh get their money's worth. The past winter had a new 6-people chair lift opened that will be able to get you in no time from the mountain "Rossalm" to a peak called "Pfannspitze".
Get some rest and stop for a break in one of many cottages on the mountain and get some boost with a warm Gulasch soup or a dish of roast potatoes. In the evening you will get to know your party animal in the après-ski-location up the mountain or down the valley, there is no way you can miss it.
In the case you didn't bring any equipment or if it is too complicated to bring along from your home, you will be helped out at the valley station at the ski rental where you can find sleds, ski boot fitting and all the necessary accessories.
Plose mountain summer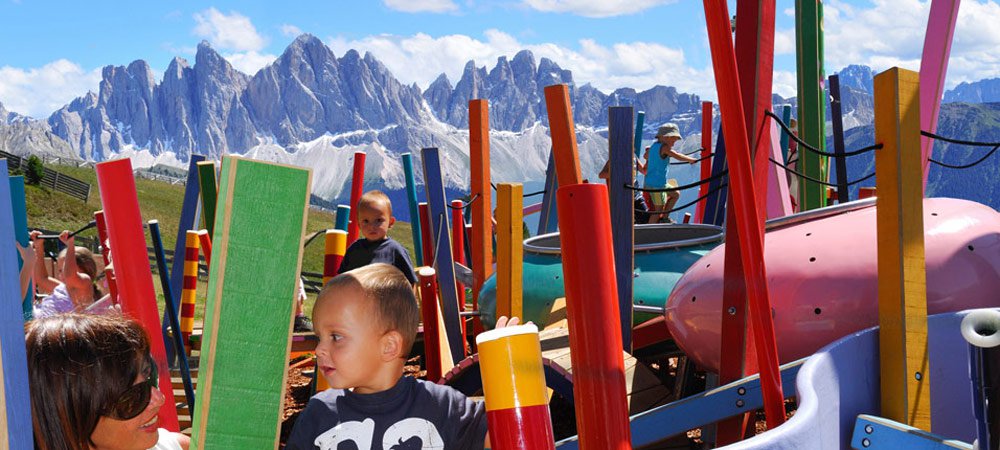 At the Plose mountain station is a very new playing ground near the restaurant. This colorful and novel playground brings no limits to your kids' fantasy. They can climb the equipment again and again and soon a UFO converts into a boat. While your kids entertain themselves on the playground, you can enjoy sitting comfortably on the terrace of the mountain restaurant, while having a foamy Cappuccino and a piece of the juicy apple pie while just relaxing.
Right in front of the playground is the starting point for the family hiking tour WoodyWalk on which you will pass some Kneipp-cure opportunities and then come to the Rossalm mountain where there is another playground and typical South Tyrolean cuisine waiting for you.
Don't forget the wonderful view right in front of the Geisler Mountain peaks and the striking Peitler Kofel, the famous gate to the Dolomites.
All in all, the local mountain Plose offers to all guests many fantastic activities!