Genuine farm holidays in Brixen Eisacktal – Adventure-farm South Tyrol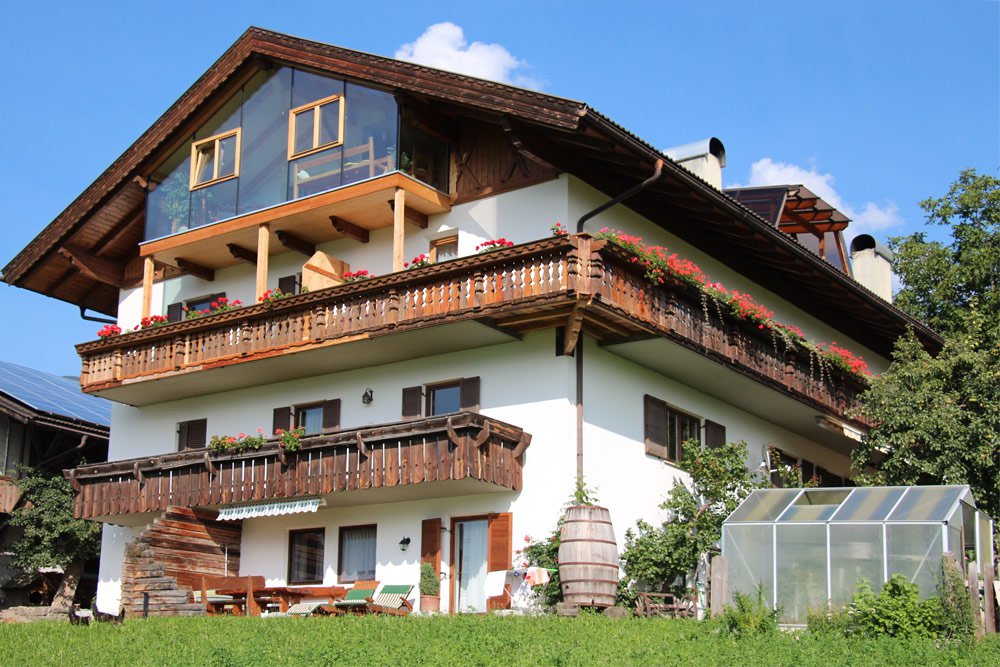 n case you are looking for cozy holidays in an astonishing mountain area willing to experience the daily peasant life with all senses, you certainly won't be disappointed by the offers of holidays on a genuine farm in South Tyrol. Situated right in the heart of the South Tyrolean region, more precisely in the Eisacktal Valley, you will find a farm called Sedlhof which offers a location that has a fabulous view in a small hamlet called Klerant above the cultural centre of the valley, namely the city Brixen. In between well-kept acres and grassland, far away from the city's hustle and bustle you have the opportunity to get to enjoy traditional and authentic holidays on this farm in Brixen, South Tyrol.
Holidays in Eisacktal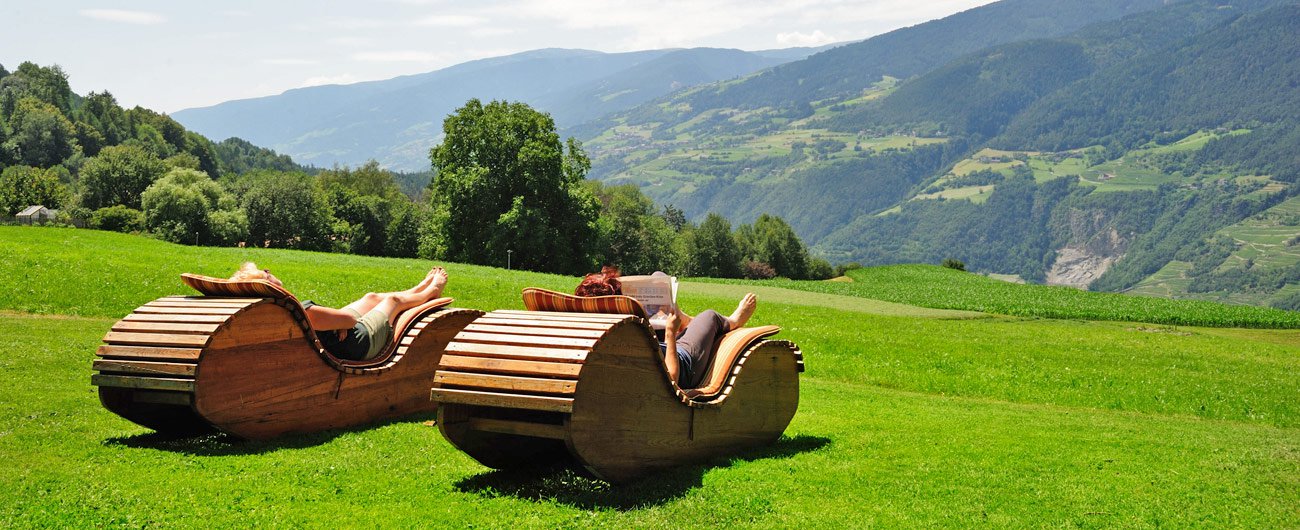 The holiday region Eisacktal invites you to spend exciting holidays in South Tyrol presenting a manifold program for your stay. To experience something different every day, the extensive activity and culture holiday program in Eisacktal shows thousands of opportunities for some lively holidays in South Tyrol. Hiking, climbimg or high alpine, the mountain world of Eisacktal gives everyone the opportunity to have a very own encounter with the marvellous nature of the Dolomites. Just a few kilometers away from our farm is the lovely city of Brixen situated, right in the center of Eisacktal, enchanting its guests with its picturesque old centre, its great shopping opportunities and lots of interesting events.
Adventure farm South Tyrol – Family holidays in Eisacktal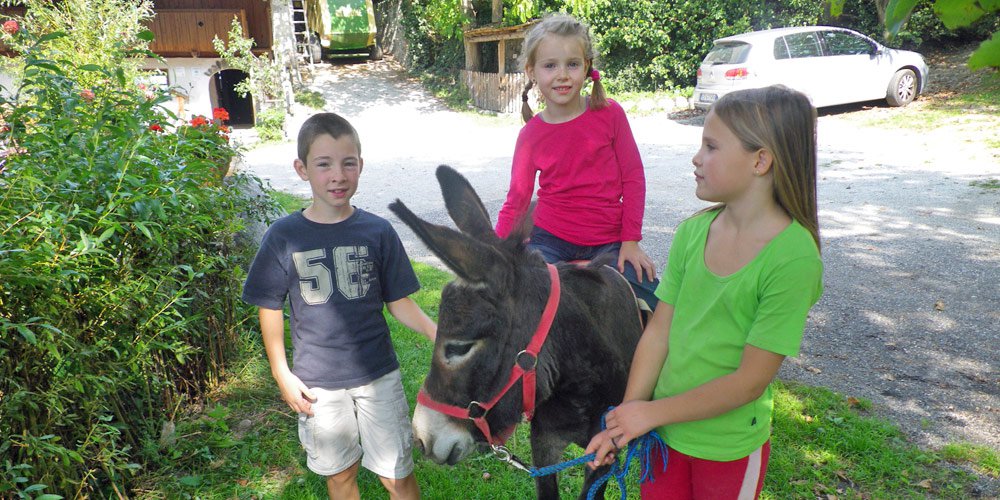 The holidays at the adventure farm of Sedlhof mainly promote fun and variety for the whole family. Enjoy a hands-on-farm experience, whether on the field helping with the hay harvest, moving around jolly in an easy-going environment or simply relaxing and letting off some steam with nature-holidays at this adventure farm offer recovery for the parents as well as fun and adventure for our "small" guests.  The kids especially can't get enough time getting to know our pet farm animals on the farm such as calves and guinea pigs.
Holiday flats in Brixen – Eisacktal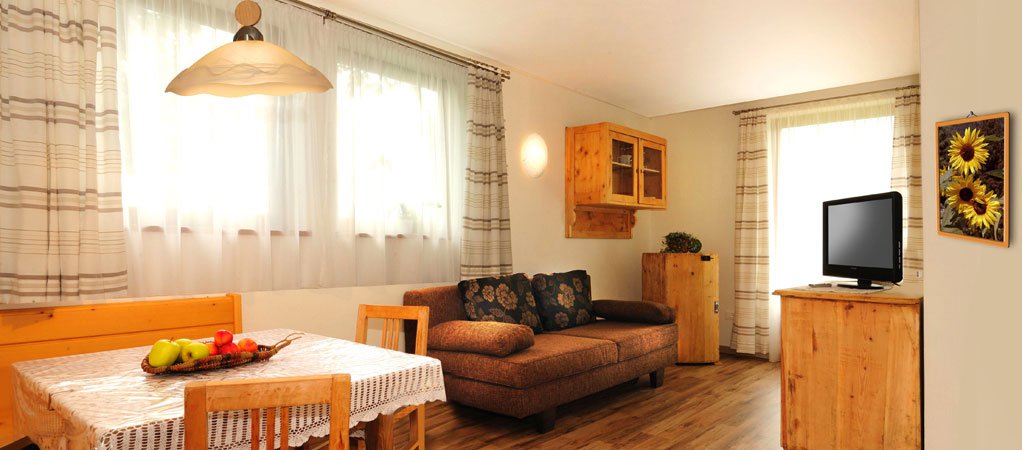 Our three holiday flats on the first floor enable a very personal atmosphere on the farm and let your stay become a light-hearted one in Brixen, South Tyrol. The holiday flats are cozily furnished and are provided with all kinds of extras; and not to forget that there is an impressing view of the city Brixen, the ski-area Plose and the Zillertal Alps. You are very welcome to also tryout our home-made products straight from the farm, such as milk, free-range eggs, several kinds of juices and jams or might even want to experience the use of our provided bread-service.
Our natural swimming pond at the farm Sedlhof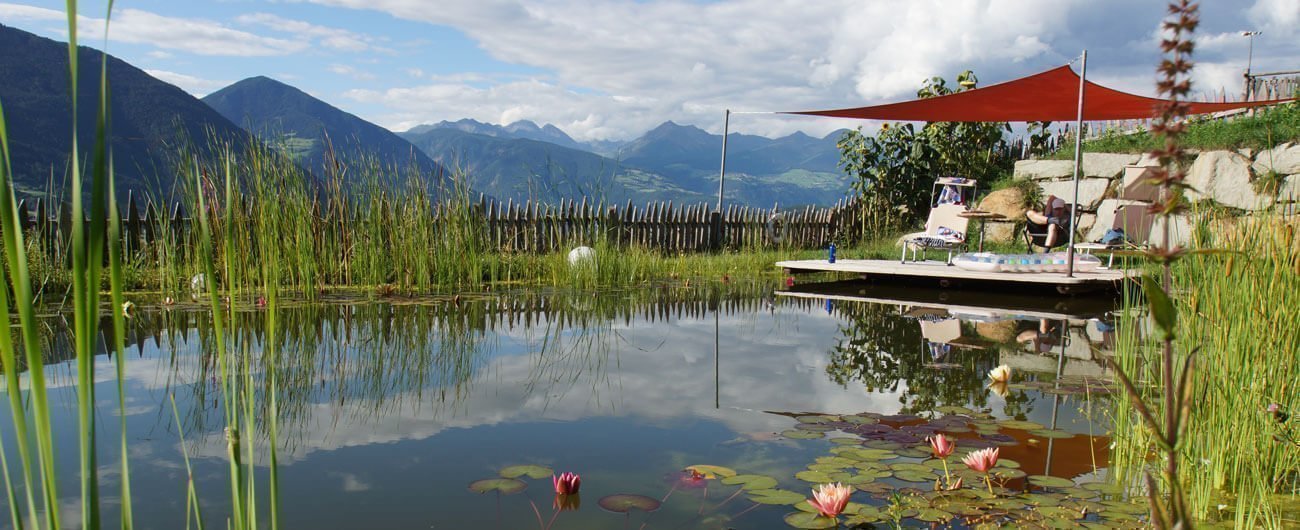 Our natural swimming pond is located right next to the farm, surrounded by lush meadows. After a challenging hike or on a hot summer day, it invites you to refresh and relax.