Family holiday at the farm in South Tyrol: fun and relax for both adults and children!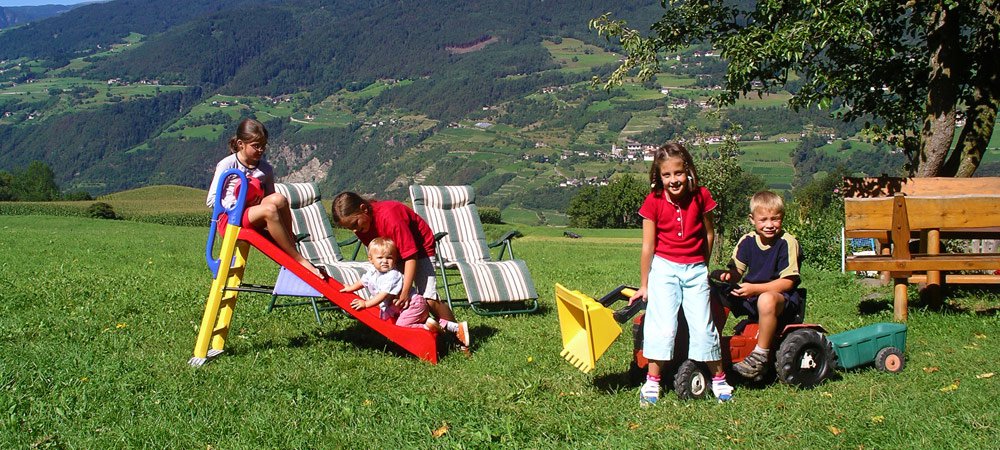 A family holiday at the farm in South Tyrol is an emotion for everyone! From the little child to the grandfather every member of the family will find its most suitable place at the Sedlhof farm. Your children can play and have fun with the sand box, the swing, the slide and the ping pong table, where exciting matches take place. Also do not surprise if you are going to see your children only during meals! As typical for a farm, a lot of animals will wait for your massages and sweet words: little cats, cavies, hens with their chicks or all the other animals which go around the farm. All of them are obviously accustomed to children and will happy of your visit!
Pure air and a lot of quietness: you family holiday at the farm in South Tyrol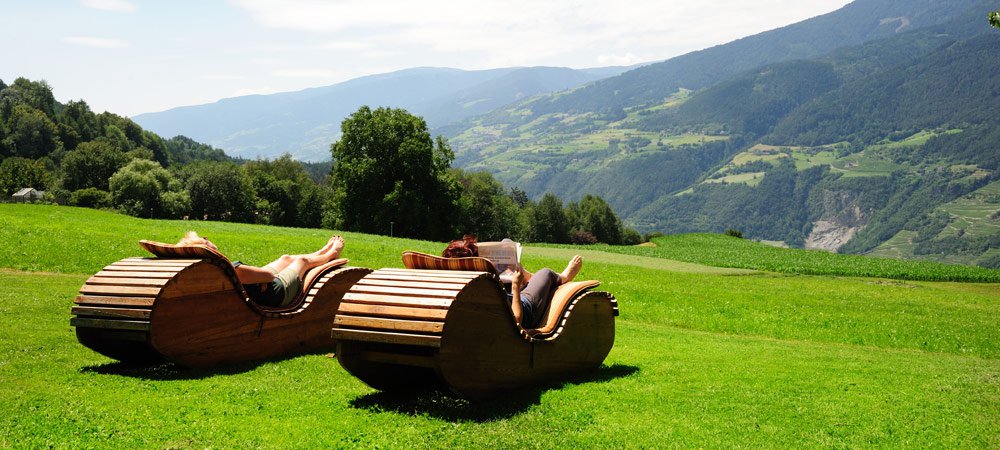 At the Sedlhof farm your children won't miss company: our three children Jasmin, Marian and Verena will accompany them to discover the farm, showing them the numerous fun activities that can be done there. There is place for a holiday friendship which will be a fun guarantee. Meanwhile the adults can relax and enjoy the pure air. If you want to organize a trip without your children, the farmer wife Angelika will be happy to take care of them.