Adventure farm South Tyrol – Sedl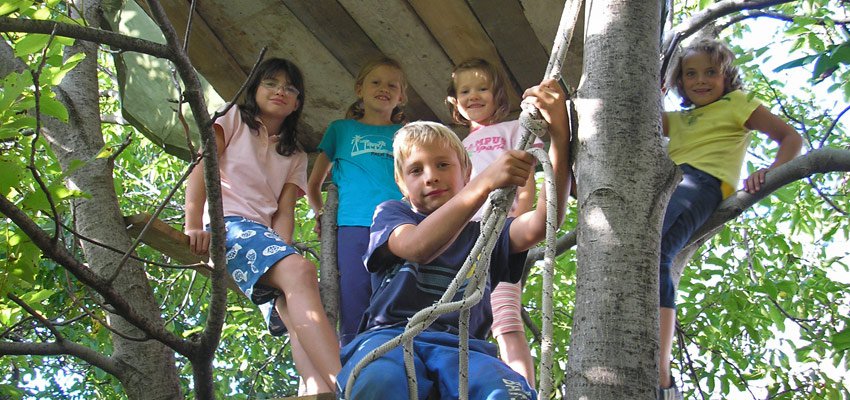 The adventure and fun farm in Klerant, situated right in the heart of South Tyrol is awaiting you with a hearty and sincere hospitality that offers you lots of space for your kids in a rural flair on the countryside. It is the natural calmness, the hospitable ambience and the special atmosphere on our farm that our guests appreciate.
Children's Holiday Farm – South Tyrol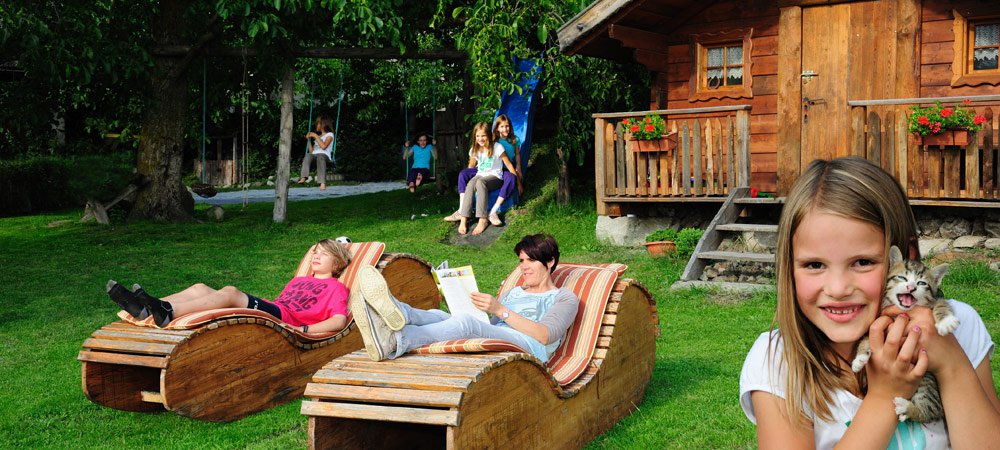 On the farm your children can perfectly romp around, use the trampolin in the playhouse, go on the swings, play in the sandbox, the playground slide or play ping-pong.
Naturally, the animals can't be missed on the farm: your kids will go mad being able to pet the kitties, to feed the cows, water the calves, get the eggs from our chicken, observe our guinea pigs, rabbits, and the ducks or become familiar with our faithful farm dog.
The children are welcome to watch us work on the farm, help us and try out what they would like to get to know and even come with us into the stables. Please don't forget to bring boots for the stables!  By the way, did you know that the stable air helps to prevent asthma and allergies?
Variety on the adventure farm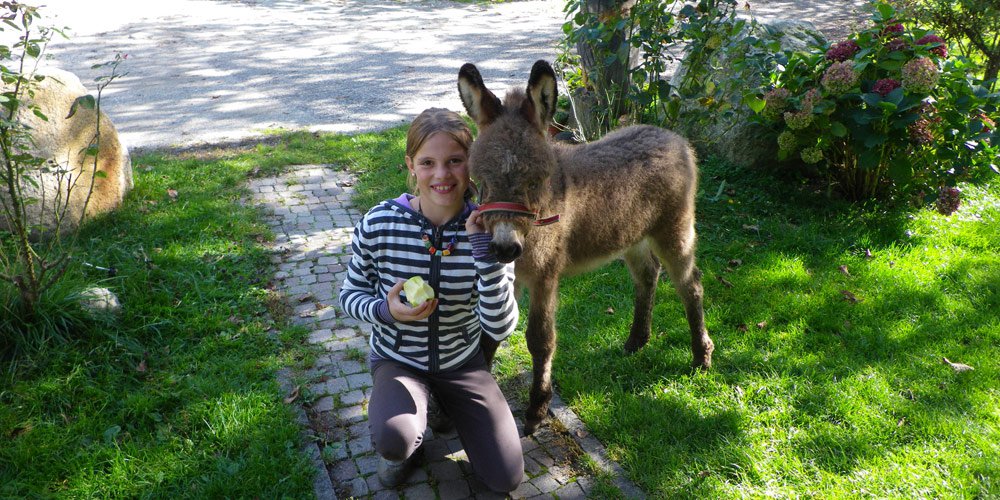 The adventure farm Sedlhof is also an optimal starting point for numerous hikes in the middleand high Rocky Mountains, for art and culture excursions in Brixen or Bozen, and of course for shopping tours in the historic and nostalgic old cities of South Tyrol.